The 2023 Subaru Love Promise Customer and Community Commitment Award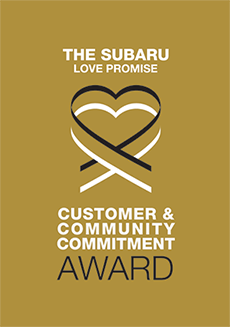 We've been nationally recognized for our dedication to our customers, our community, and the Subaru Love Promise.
We're honored to receive the 2023 Subaru Love Promise Customer and Community Commitment Award. This award nationally recognizes elite Subaru retailers who provide an exceptional customer experience at every interaction with Subaru. These retailers have also demonstrated an outstanding commitment to supporting passions and causes in their local communities in important areas such as the environment, community, health, education, and pets.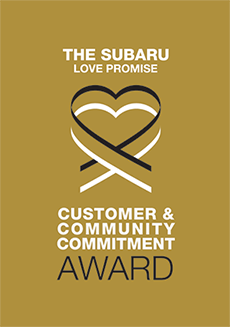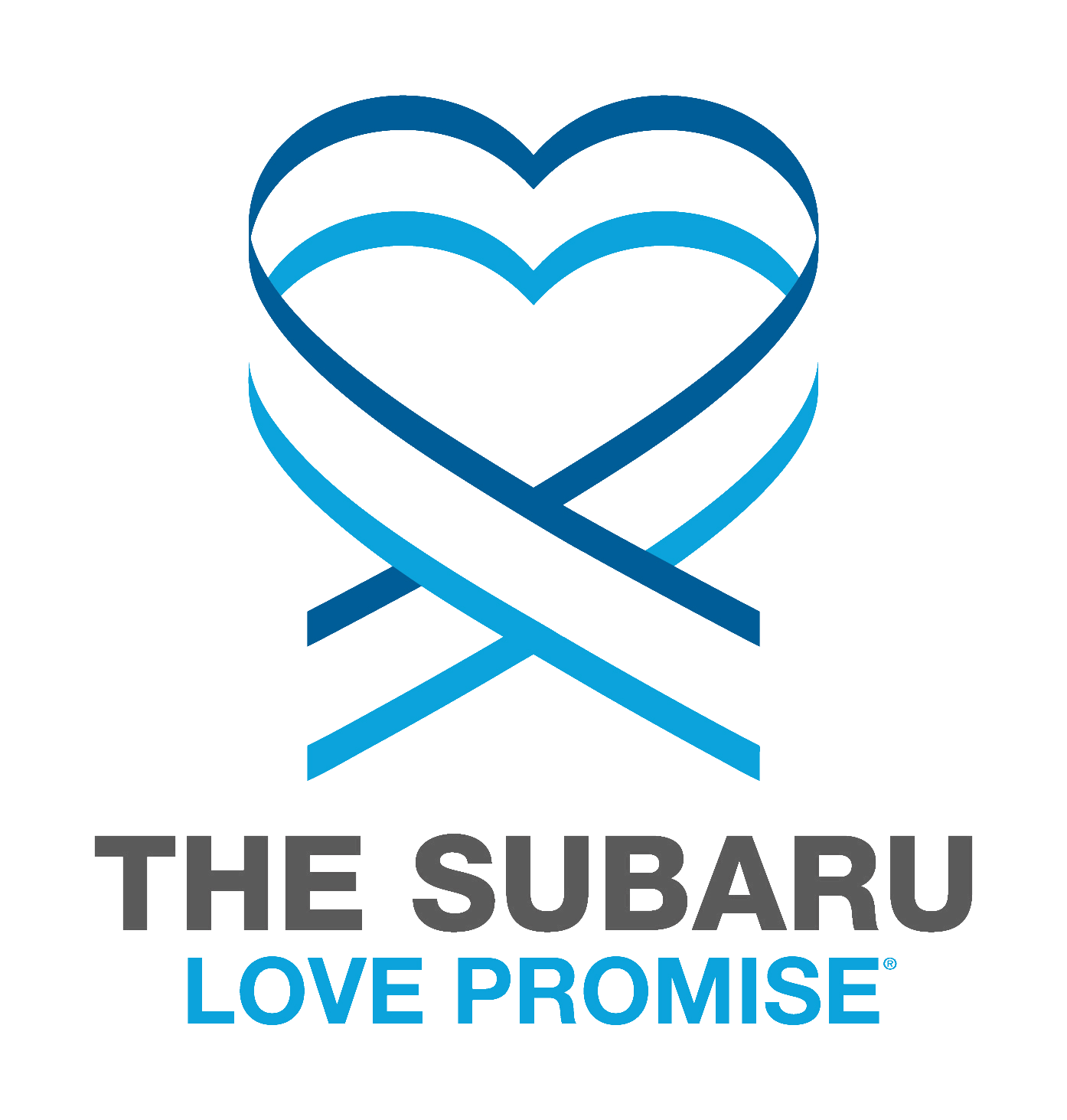 What is the Subaru Love Promise?
Subaru and our retailers believe in making the world a better place and the Subaru Love Promise is our vision of respecting all people. This is our commitment to show love and respect to our customers and to work to make a positive impact in the world.
How is Terry Subaru dedicated locally to the Love Promise?
Our Love Promise can be seen in various partnerships with local charities and non-profits. We're grateful for the opportunity, not only to be a part of our community, but to serve it as well.
Love Promise Stories from Terry Subaru
Subaru and Terry Subaru believe in making a positive impact on the communities in which we live and work. We uphold that belief through our Love Promise Community Commitment. Every month, we select inspiring stories from customers and partners from around our area who strive to support our collective commitment and feature them here
Terry Subaru Delivering Christmas Cheer - Katie D
In December, Terry Subaru parts manager Peter Rodriquez and detailer Ricky Wright delivered food with Meals on Wheels Recipients in Lynchburg, VA. You can see the joy that these 2 Terry Subaru employees brought to each house they visited.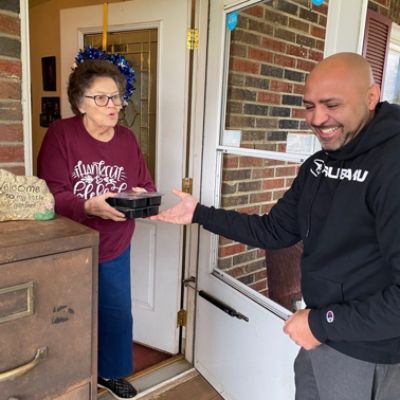 ---
Extra-mile Service - Jace C
Several years ago when we realized we needed to invest in a vehicle, Meals on Wheels of Greater Lynchburg naturally turned to Mark Dalton at Terry Subaru. Mark helped us find the vehicle that was perfectly suited for our rapid growth. But he didn't stop there. Terry Subaru graciously ensures regular maintenance on the MOW Crossfit. Understanding that the vehicle is used daily, Mark and Landon always provide a loaner if their service must be performed during our meal delivery time. The entire Terry Team always goes 'above and beyond' – they are a wonderful asset to this community as they model outstanding care and service. And as a non-profit organization which is entirely community funded, the extra love Terry shows Meals on Wheels is invaluable.
---
Unparalleled Customer Service - Jace C
In 2020 Meals on Wheels decided it was time we had a vehicle to support our operations. So, we naturally turned to Terry Subaru, based on our years-long partnership through 'Share the Love.' We could not be more pleased with the above-and-beyond service we have received! Mark Dalton helped determine the perfect vehicle for our needs. The Cross Trek we purchased has made a huge difference in the operational efficiency of our organization. What's more, Mark and his son, Landon, continue to treat us 'like royalty' each time we go in for regular service – even providing a loaner if the timing of the service conflicts with our Meals on Wheels operational needs. We are quick to sing the praises of the Terry Subaru Team, and people we've referred have also experienced the same level of care and attention to every last detail. It's clear that the service ethic modeled at the top spreads throughout the entire Terry organization. We talk with staff members, MOW Volunteers, and Board members who are also super-fans of Terry Subaru. The relationship between Terry and Meals on Wheels is one we strongly value. They regularly deliver meals each month, they sponsor Meals on Wheels events, and again, they provide outstanding customer service!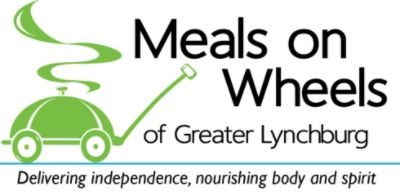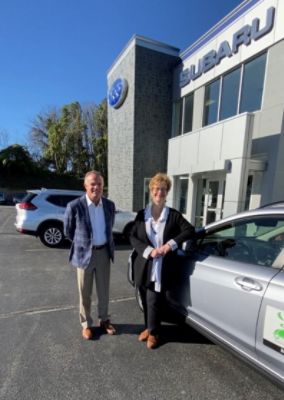 ---
Terry Subaru a True Blessing - Sandi C
I volunteer for Friends of the Bedford County Animal Shelter. We are a non-profit rescue that works hard to find homes for the many animals that end up in the shelter through no fault of their own. We also pay for medical treatment of ill or injured animals that are brought to the shelter and that sometimes depletes our funds.Our funding comes from private donations and fund raisers. We received a wonderful surprise with our autumn fund raiser when we received a more than generous donation from Mark Dalton and Terry Subaru in Lynchburg VA. That donation was put to good use a few days later when we had to pay for the leg amputation of a dog that had been in an accident. So many people take for granted that animal rescues have an unending source of funds to care for the animals. How fortunate for our area that Terry Subaru sees the need and does something about it. I want to thank Mark Dalton and Terry Subaru for the donation and for the support they show for the unwanted, neglected or abandoned animals and the other worthy charities. Not only do we love their cars-we love their people!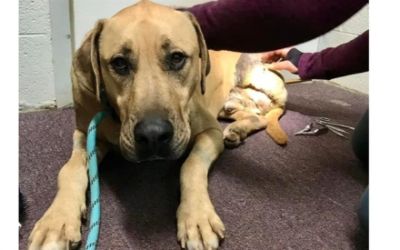 ---
Love At First Sight - Matthew W
I have multiple friends who have talked to me about all the good that Terry Subaru does for The Lynchburg Humane Society. I was able to visit one of the Terry Subaru sponsored adoption events and fell in love with this beautiful fur baby we've named Sasha. Sasha brings so much joy to our home and lives. I'm thankful for a local business willing to help an organization such as Lynchburg Humane Society find forever homes in our community.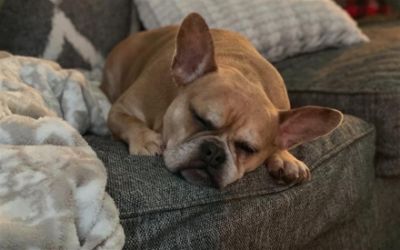 ---
Sharing Love with Each Delivery - Becky Tweedy L
I had the pleasure of accompanying Pete, Terry Subaru Parts Manager, and Buddy, Terry Subaru Service Manager, when they delivered Meals on Wheels recently. I made plans to join them on their route in order to document the activity for our 'Share the Love' grant application, but as is often the case, the result was even better than I expected. From start to finish, Buddy and Pete delivered love and care at each stop along the route. Joy and pleasure shone in each face as doors opened, hands reached out, and the Terry Team took a few extra minutes to chat and check in with the meal recipients. Meals on Wheels places a high value on our relationship with Terry Subaru. 'Share the Love' is the nationally promoted event that drew us together initially, but we quickly realized we have found a company full of individuals who share our passion for serving. Terry's continued commitment to delivering meals – and love – makes our world a better place.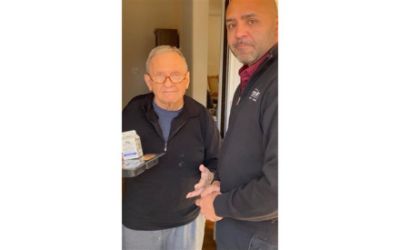 ---
Himalaya, climbing against all odds! - Michelle T
Meet Himalaya. Himalaya quickly became a favorite of our staff because of her undeniably cute face and sweet demeanor. Himalaya came in with one of her legs underdeveloped (likely a birth defect), it was too short to use and we knew that she might need to have it removed. In October our team performed amputation surgery on her leg. Days later, still recovering from her first surgery, Himalaya wasn't feeling well and her new adopter asked for our help. Our medical team investigated right away and found that she had an un-viable pregnancy with one fetus and also had swallowed a corn cob when she was not in our care. [PSA: Although not as talked about as often as chocolate, corn cobs are extremely dangerous to dogs, watch out to make sure they are securely discarded at your next cookout or Thanksgiving!] Our medical team operated on Himalaya for over two hours and our friends at Animal Emergency and Critical Care monitored her overnight. There were tears in our eyes because Himalaya pulled through. This little fighter had already been through so much and continued to fight to feel better and get home to her new family. She is now resting in her new home to finish her recovery. Saving pets like Himalaya wouldn't be possible without the support from Terry Subaru and Subaru of America.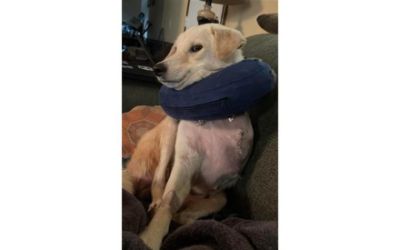 ---
An Event Becomes a Relationship - Becky T
Terry and Meals on Wheels of Greater Lynchburg have partnered for the 'Share the Love Event' for a number of years, but in 2018 this partnership really shifted into high gear. The Terry Team offered to deliver meals for several weeks during STL, and their help was very well received. But the wonderful result came after STL, when the Terry Team said, "That was easy! We want to continue delivering!" Jennifer Campbell, the group coordinator, schedules employees each month; she pairs Service staff with Finance, or Sales with Admin, and so forth. This commitment has been a great team-builder for Terry, as well as a blessing to homebound neighbors in Lynchburg. The team knows each recipient on their route, and the meal recipients look forward to the Terry vehicle pulling up to deliver. Hutch, Adam, Vernon, Delano, Opie and Wayne - these are just a few of the team members who have volunteered since that first Share the Love Event. At last count the total number was over 25, and Jennifer says she never has a problem getting employees to deliver! In addition, since the Terry Team has such a keen understanding of our volunteer experience, they have suggested including Volunteer Appreciation as an element of "Share the Love" the last two years. Mark Dalton, Vice President and General Manager of Terry, says, "These folks use their vehicles, their fuel, their time to deliver all year long. We'd like to help show appreciation for that at this special time of year." A reception in 2019, and socially-safe coupons for Meals on Wheels Volunteers in 2020 have made our army of volunteers feel well loved! The Terry Team has become our model for a great business partnership at Meals on Wheels! We are extremely grateful for their support of those we serve in this community.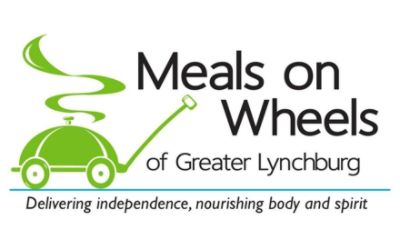 ---
A great day for Dex! - julie b
Dex is a slightly skinny 7 year old brindle boxer mix. You would never know his age from all his puppy energy! He has a condition related to having distemper as a pup that causes shaking and muscle tremors. This doesn't bother Dex though! As a result of the Terry Subaru Love A Pet event going on all through October and with ion site adoptions every Saturday in October Dex really found out what the good life was about! Jim, a regular volunteer and big fan of Dex, would pick him up from the Lynchburg Humane Society every Saturday and take him to the Terry Subaru dealership in hopes of finding him his new home. While he was there he made friends with lots of great staff members and visitors, he had lots of treats and got some new toys to play with. After the adoption event, Jim would take him on a drive to get a treat from a drive through and to pick out a new toy at Petco. This went on for 5 weekends in October! Finally Dex met a friend that wanted to try him out in a home. They weren't ready to adopt yet but knew they could give Dex a break from the shelter and some fun days at their house until they decided if he would fit in or until they found him a home. We found out Dex loves to chase chickens and they are working on his chicken manners! We are hoping that Dex is on his way to being adopted but until then he wants to thank Terry Subaru for all his good days!
---
Supporting LHS while building closed - Lynchburg Humane Society L
During the COVID-19 pandemic, the Lynchburg Humane Society, had to close its doors to the public. We set pets up for foster and did adoptions by appointment but we lost valuable income while our retail store was not open. We count on the sales of t-shirts, pet supplies, and logo-ed merchandise to help support our pets care. Terry Subaru came to our rescue and allowed us to set up a pop-up shop in its showroom. On the first day it was set up, customers came specifically to buy apparel to support LHS. Terry Subaru helps us support our operations in many valuable ways, including selecting the Lynchburg Humane Society as its local charity for the Share the Love Event, resulting in over $16,000 to help local pets. Additionally they are quick to help us market long-stay pets and to sponsor our charity events, and adoption banner. We could not save as many lives as we do without their support. Thank you Terry Subaru!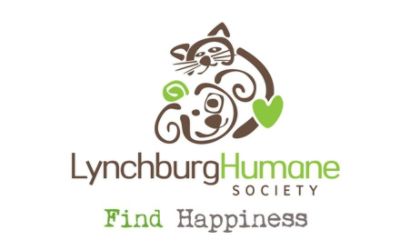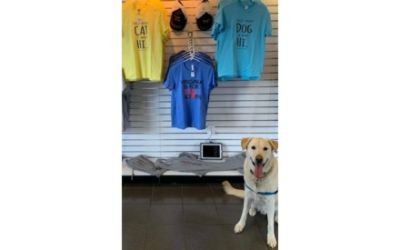 ---